FSL Support of Stand By Me
FSL began its association with Stand By Me in 2014.  The charity rescues children from extreme circumstances and do whatever it takes to provide the care, love and attention they need to thrive.  They are currently caring for over 3,500 children across the world, from Myanmar to Colombia to Ethiopia. They work to understand and meet each of their individual needs from food and healthcare, to loving parents and quality education.
Over the past 6 years, the partnership between Stand By Me and FSL has helped transform the lives of disadvantaged children in Ethiopia and Nepal.  In 2015, the first major project that FSL funded was to plan, supply and build a comprehensively-equipped computer classroom at the Bethany School in Bekoji – one of Ethiopia's poorest regions.

Brook Mekonin, Project Manager at Bekoji, shared its success:  "I just want to say how thankful we and the children are for the I.T. lab we have in Bethany school.  This I.T. lab is the first of its kind in the whole of Bekoji… The children are taught the basics, Microsoft Excel, Word and internet browsing at an early stage.  These topics are given in University level in Ethiopia but here in Bethany school we give to those starting from Grade 1 which will help our children to score best and perform well in their school…  56 students from Bethany are now in university and they have laptops given to them from the project which is really helping secure good grades with their study."
In 2018 FSL adopted the Bethany School in the heart of Khairang, Nepal where hundreds of children live in isolated remote mountainous villages.  By providing for the daily essentials required by the children and adding much needed extra facilities to the school, FSL have brought significant change in the lives of the people of the Khairang.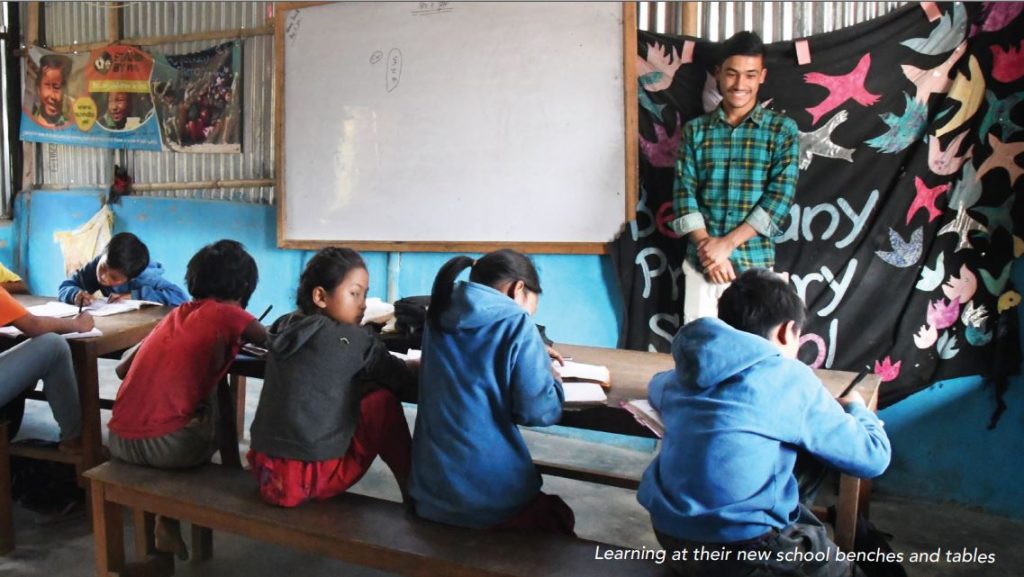 Last year, members of FSL visited Nepal to see the impact of the school first hand.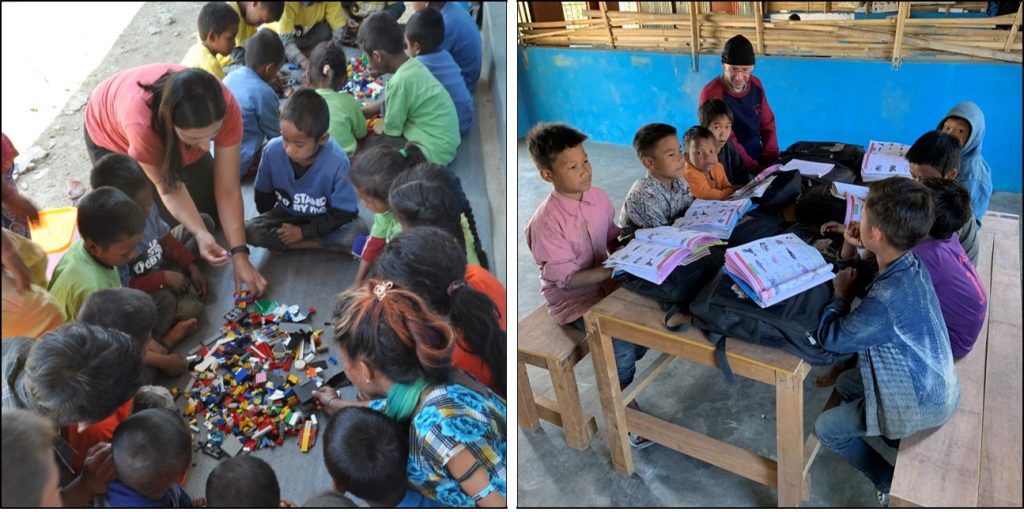 Ahmad Ayoubu, Executive Director of Stand By Me, shared his views:  "In Nepal, FSL's funding of meals, a kitchen, sanitation and essential educational support for our Khairang Bethany School has been a huge relief for Stand by Me. The Khairang Bethany School was an area in desperate need of support due to its extreme poverty and remoteness. Through FSL taking on a project of such magnitude has allowed us to continue this vital project, bringing a life-changing education to over 70 children who until this opportunity were denied an education because of their caste. Thanks to the generosity and committed giving of FSL, the children are educated and empowered to overcome the obstacle of child trafficking and are rising above the bonds of discrimination. I and our children owe FSL a debt of gratitude that is impossible to repay."
The relationship with Stand By Me is very important to FSL.  David Pirrie, FSL's Founder says "Being a supporter of Stand By Me is an involving and rewarding experience in which you can see first-hand that you are making a difference.  What is great about working with Stand By Me is that you are involved directly and have the opportunity to gain an understanding of the lives and the people that you are trying to help.  The financial support takes on more meaning.  I would encourage any firm that genuinely wants to make an impact to get involved."
You can see more about Stand By Me by clicking the attached video:  Stand By Me Video