World Book Day 2020
To celebrate World Book Day a few of the avid readers here at FSL have shared what they are currently reading – maybe there's something for you?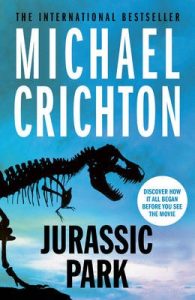 Jurassic Park, Michael Crichton
"My daughter gave this to me for my birthday knowing I liked the films.  I've never read the book before so it's interesting to see just how different the original source material is.  It certainly wouldn't have been my first choice for a family friendly movie franchise, but somehow it works.
Michael Crichton's writing is very detailed, scientific and sets the scene very well.  Not only that but it's a much darker and more intense version of the story, quite visceral in places and certainly wouldn't surprise me if they reboot the franchise with a much darker tone years from now.
I've enjoyed it a lot more than I expected, especially knowing the story so well.  There are a lot of parts that weren't adapted by Crichton and Steven Spielberg for the big screen and they add to a very thought-provoking tale of danger and how far we should go in interfering with the world."  David B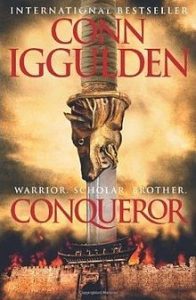 Conqueror, Conn Iggulden
"I am currently reading Conqueror by Conn Iggulden.  It's a 5 book collection based upon the rise Genghis Khan and then his sons and grandsons to Kublai Khan to create the Mongol empire around the 13th century.  It shows the mentality, genus, and ruthlessness required  for a nomadic people to take on well-established civilisations (China).  An example of how Genghis thought was when he was attacked and the assassins got close enough to injure him – the result was that all his body guards were hanged for letting that happen.
He had a unique system to take cities:  His system was to surround a city and raise a white tent.  If the people inside the city did not surrender by the end of the day, he put up a red tent, which meant that all men of fighting age would die.  Allow another day to pass and Genghis would raise a black tent, telling the city that all living things were to be killed and the Mongols would begin attacking and razing the city.  No one would be left alive.  Essentially the books are based on what we know, but are fictional in the personalities Conn Iggulden has created to make it a story.  It's so well written I can't put the book down!"  Mark T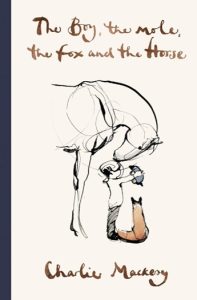 The Boy, the Mole, the Fox and the Horse, Charlie Mackery
"It's very unusual to find a book that both is wonderfully readable and leaves you feeling better about the world once finished, but this is such a book.
Funny, warm, deeply moving, in all its sagacity and simplicity.
The illustrations are simply drawn and utterly bewitching.  Its themes are friendship, kindness, generosity, beauty and self-care."  Ken G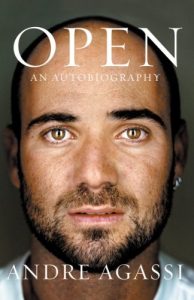 Open, Andre Agassi
"A surprisingly honest and 'open' look at the world of tennis and the level of graft required to be a prodigy.
Andre Agassi explains his rise through Nick Bollettieri's Tennis Academy (also attended by the Williams sisters, Björn Borg and Jim Courier), as well as a chaotic life in which he was pushed into hitting tennis balls as soon as he could walk.  Agassi details trading a normal life of teenager growing up in a suburban Las Vegas for winning Wimbledon and a grand slam at the age of 22.
Perhaps the most interesting thing is how little Agassi actually liked tennis.  It makes a great read as an insight into life, growing up whilst being at the top of one of the world's most popular sports." Fergal C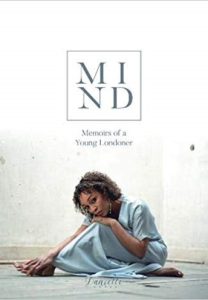 MIND: Memoirs of a Young Londoner, Danielle Ennis
"This book is based on real content from a personal diary, the workbook highlights the psychological struggle often experienced during teenage years and offers valuable tools to equip young people in taking care of their mental well-being.
This book has been very insightful as it gives useful tips on different ways to communicate with young teenagers on topics that are not always easy to approach.  It also allows a space for readers to share their own thoughts.
I would highly recommend reading this book."  Charlene N