World Book Day 2019
To celebrate World Book Day a few of the avid readers here at FSL have shared what they are currently reading – maybe there's something for you?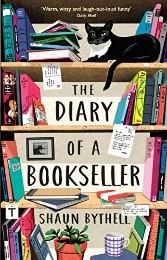 The Diary Of A Bookseller, Shaun Blythell
"Shaun Blythell owns The Bookshop, Wigtown, Scotland's largest second hand bookshop.  In these very funny diaries, Shaun provides an inside look at the trials and tribulations of life in the book trade, from struggles with eccentric customers to wrangles with his own staff.  He takes us with him on buying trips to old estates and auction houses, recommends books and evokes the rhythms and charms of small town life, always with a sharp and sympathetic eye.
It's a delightful book that has gained many 5 star reviews.  I thoroughly recommended reading it."  Ken G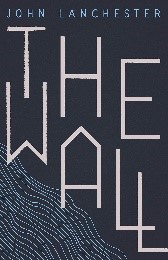 The Wall, John Lanchester
"A dystopian thriller set in the relatively near future, where after a undisclosed world climate catastrophe (described only as "the change") much of the planet has been left uninhabitable and Great Britain's coastline is encircled by an enormous wall – keeping both the rising sea-levels and sea-bound refugees ("The Others") out.  All young people are required to perform a stint of National Service on The Wall, and the book follows one of these "defenders" and his life on the structure.
The novel feels like it may have worked better as a film, with several very cinematic action packed set pieces; but it still makes for a compulsive, topical read with the future world portrayed being horribly believable if certain real-life scenarios play out to their worst possible conclusions."  Ben H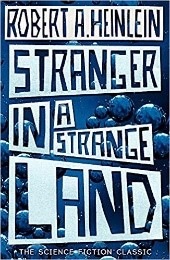 Stranger in a Strange Land, Robert A Heinlein
"It's a science fiction book written in 1961 about a man that was born and raised on mars and has arrived on Earth for the first time and examines human culture and society from an outsiders perspective.
I'm also reading the Conquest of Gaul by Julius Caesar on the side as I like to have one fiction and one non-fiction on the go.  Although, it's essentially Roman propaganda so not sure you can really even call it non-fiction!"  Ben C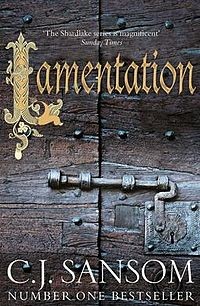 Lamentation, CJ Sansom
"Catherine Parr (the current Queen) has had her book on lamentations stolen.  Unfortunately it has some 'rebel' writing in it like 'wine and bread offering does not turn to Christ's blood and body'.  Not believing in Transubstantiation is punishable by burning at the stake (as Ann Askew found out), so finding that book before the King even knows of its existence is desired!
The whole series is based on a fictional lawyer called Shardlake.  There are 7 or 8 books now, starting with Dissolution and are brilliant if you like historical fiction where the setting and the big picture is true though the actual story is made up.  Catherine Parr did write the book, but she did not have it stolen.  Anne Askew really was burnt.  I prefer it to Wolfe Hall by Hilary Mantel."  Mark T
40 Rules of Love, Elif Shafak
"Elif draws a parallel between 2 stories, one of an unhappily married woman from the modern United States, another of the friendship between 13th century Sufi darvish Shams of Tabriz and his student poet Rumi living in Turkey.
This book is full of Sufi wisdom and demonstrates how the 40 rules of love as told through the characters of the 13th century can be applied to the modern world, where the main character Ella found true love!"  Zahra K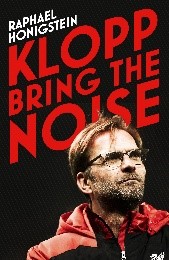 Bring the Noise: The Jürgen Klopp Story, Raphael Honigstein
"Being a fan of football's greatest family (Liverpool by the way), I jumped at the opportunity to read up on the story behind our fearless and charismatic leader.  'Bring the Noise' shows how Klopp took the chance to manage his local team, how he brought Borussia Dortmund back from the brink and his early days at Liverpool.  It highlights his tenacity and love of the game and all those involved in it.  With sermons that transform a footballing club into a family and a sparkling smile that seems to belong in a Colgate ad – it is easy to understand how so many people have got behind him.
'Bring the Noise' tells the story behind the man, and although at times hard to follow, it is a must read for any fan of the game."  Pearce J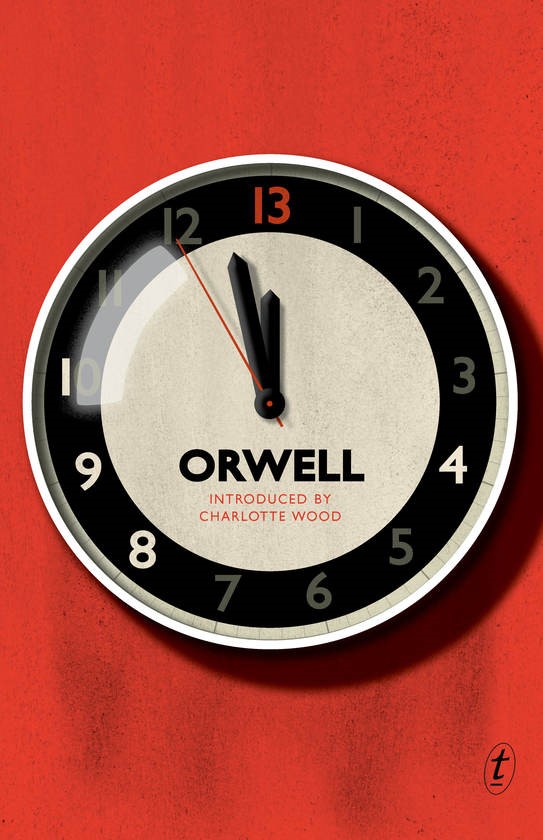 1984, George Orwell
"I read '1984' finally, thanks to the holiday time off.
I found it well-written and painfully realistic not only as an account of times past (mainly USSR-style communism) but it rang true about things we see/experience in our modern society today."  Adriana K