New Members of the FSL Team – Data Team Update
FSL continued to grow during 2020.  One team in particular that has seen its numbers swell is the Data Team.  They are a specialist and dedicated resource that manage the securities and corporate actions data required by CGiX and the Data Consultancy arm of FSL.
Pirthipal and Robert join Preya and the rest of the Data Team.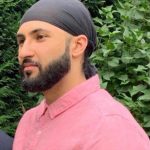 Pirthipal
"I joined FSL in April 2020 as a data analyst and have been working in the data team.
My day to day responsibilities have centred around dealing with client queries and adding data to CGiX which then gets provided to our clients.
I have enjoyed working at FSL, I've learnt a great deal and look forward to continuing this."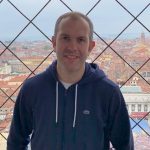 Robert
"I started working at FSL as a Senior Data Analyst in November 2020, working from home during the Coronavirus pandemic.  I have felt very settled from day one which is a credit to FSL and the company's culture.
My main focus has been on the Offshore Reportable Income side of the business and helping the Data Team implement new ways to improve the management and presentation of data.  I have also been helping with testing of various new and exciting projects.  I am looking forward to meeting my colleagues in person, working with the Data Team and helping FSL to move forward."