World Book Day 2022
To celebrate World Book Day a few of the avid readers here at FSL have shared what they are currently reading – maybe there's something for you?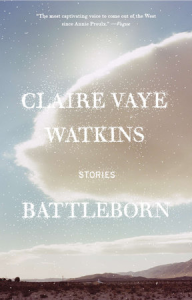 Battleborn, Claire Vaye Watkins
"A collection of short stories based in Nevada, all putting a magnifying glass on people both unremarkable and somehow extraordinary. The author is the child of Paul Watkins – the right-hand man of the infamous Charles Manson.  She draws from her own life and the life of those she knows to create an array of stories which straddle the line of fiction and reality. She creates deeply emotional and transporting narratives through heavily poetic descriptions of the settings (from shady casinos to mystifying desert landscapes) and also through wholly realised characters.
Although each story has a different focus, they all are tied together through their common geography, and intense examinations of what it means to be human. Whether comical or tragic, you feel bound to the subject of each story, and often find yourself empathising with characters entirely different from anyone you've met before. Collectively, they offer a unified and detailed overview of a group of people often left out of literature, who are all bound together by loneliness and a search for the meaning of their lives."         Sarah E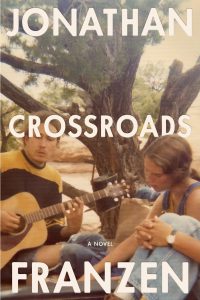 Crossroads, Jonathan Franzen
"An interwoven family drama, set in small-town America during the early 1970s.  Each chapter is told from a different member of the family's perspective, and I love the frequent overlaps between stories, with events seen dramatically differently as the point of view shifts.
Franzen's novels are always a pleasure to read but this may be my favourite of his so far – it's quite dazzling how he can develop complex characters with deep psychological insight whilst also keeping the book a frequently amusing page-turner."
Ben H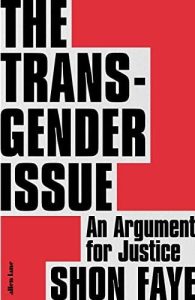 The Transgender Issue, Shon Faye
"This is a very complex, difficult topic with a lot of strong opinions – and a topic I know very little about.
Shon Faye writes a smart and assertive polemic, making her points with the force that only life experience can give, without falling into the trap that other 'important' books stumble into of hard-going and dense prose.
Very enjoyable so far."
Alex R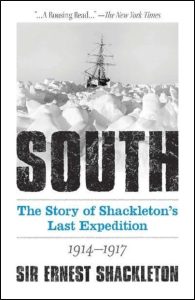 South: The Story of Shackleton's 1914-1917 Expedition, Sir Ernest Henry Shackleton
"It's about the "Imperial Trans-Antarctic Expedition" – the first land crossing across the Antarctic continent.  Basically, it did not go well resulting in the loss of the Endurance and an amazing adventure of survival.  Hard to believe it happened.
As the book is written by the adventurer himself, its written in a rather 'stiff upper lip' manner – understating how difficult it really was.
Quite appropriate at the moment as I believe there is a scientific expedition (Expedition22) trying to find where the Endurance wreck is."
Mark T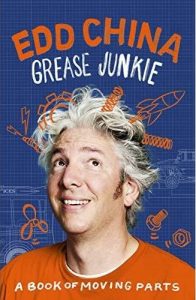 Grease Junkie: A Book Of Moving Parts, Edd China
"The book is insightful into some of the background processes of the TV show Wheeler Dealers, events that help to shape Edd China's life and how he became famous due to some of his crazy motorised vehicles (a road worthy Sofa, bed, and computer desk to name a few).
It also briefly describes the fall out over his exit from the Wheeler Dealers TV show.
I have found it an engaging read, learning much about his past, his successes, and failures."
Michael L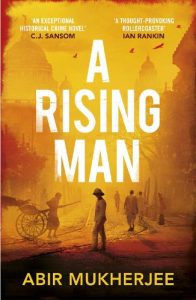 A Rising Man, Abir Mukherjee
"The first of a series of 5 excellent books.  Set in India in 1919 which is still under British administration, the story recounts an investigation by Captain Sam Wyndham and his colleague Sergeant 'Surrender-Not' Banerjee into the murder of a high ranking British Civil Servant in Calcutta.  Wyndham has joined the Calcutta police following the end of the Great War. He is a troubled soul becoming more and more dependent on morphine, opium and whisky to cope emotionally. 'Surrender-Not' Banerjee is a perfect foil for Wyndham, hard-working, dedicated, with a wry sense of humour and an interesting view of the British.
The plot follows their investigation, but they very quickly find themselves floundering in the intrigue and interference from various people in positions of power. This results in many dead ends in their search for the killer and the motive for the murder.  There is plenty of action, interlaced with riddles and red herrings galore, making it a very readable novel. I do enjoy a story where you are constantly trying to work out the identity of the murderer and what their motive was.
The research carried out by Abir Mukherjee for this book provides a history lesson of the time, beautifully written with atmosphere and humour, evoking the culture and prejudices of British rule in India during the early 20th century.  I enjoyed this debut novel so much that I purchased, and have read, the whole series written to date."   Ken G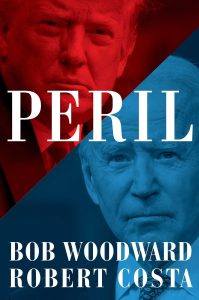 Peril, Bob Woodward and Robert Costa
"Peril is the last of a trilogy of books written by Bob Woodward on Donald Trump's tenure as President of the United States.
The book takes readers deep inside the Trump White House and provides eyewitness testimony, on the most pressing issues facing the end of Trump's presidency – from the coronavirus pandemic to the attempts to delay the peaceful transfer of power.
I thoroughly enjoyed reading the book and would highly recommend it."
Navid C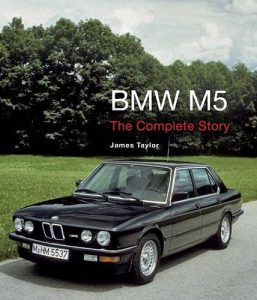 BMW M5: The Complete Story, James Taylor
"This book gives the history behind how the BMW M5 started and how it has evolved throughout all the iterations up to 2015 (just before the current one was released).
It details the advancements in technology throughout each car, their nuances and tech figures.
As an owner of one of the versions, and ex owner of 2 older ones, it gave me some newfound knowledge and has been a good and informative read."
Michael L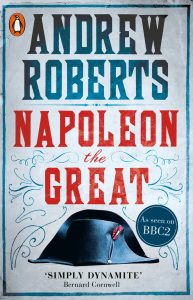 Napoleon The Great, Andrew Roberts
"I've always been interested in European history and this biography did not come across as a lesson from school.  The writer was able to bring Napoleon, a fascinating and complex person, to life.
Factually excellent,  with maps and portraits covering Napoleon's life on and off the battlefield."
Jackie W