New Members of the FSL Team – More for 2021
2021 has seen a flurry of new hires for FSL.  Following on from the new members that started at the beginning of the year we have additions to the Infrastructure, Development and Business Analysis teams.
Ben returned to FSL's Infrastructure team after a couple of years away working for a charity.  His new role as our Security Officer is separate from line of business functions to ensure impartiality and overseeing the IT, Information and Data security of the entire organisation: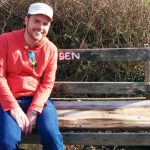 "I joined FSL in June as the first dedicated IT Security Officer, working closely alongside the Infrastructure team helping to ensure our internal IT and CGiX Platform is as secure as possible.  I previously worked at FSL in a different role a few years ago and it's been slightly strange re-joining whilst working from home, but everyone has been incredibly welcoming; both new and familiar faces alike.
As a new position it's exciting to have the freedom to shape the role to ensure we're protected not only for today, but for any future challenges which lay ahead.  With the constant stream of new threats and vulnerabilities in the fast-paced Cybersecurity world, there's always something to be aware of and learn about – no two days are the same!"
Sarah joined the Development team to provide additional front-end development skills: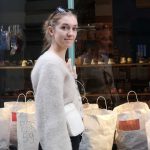 "Having joined FSL in July, I have been made to feel very welcome so far in my short time here, despite still never meeting any of my colleagues face-to-face.  I have certainly learned a lot, and already feel like I have grown significantly as a developer.
I have started making contributions to the ETHiX project, and look forward to seeing it develop and evolve over my time here. I also look forward to meeting everyone once we eventually all meet in the office again!"
And Alex is the latest member of the Business Analysis team and brings with him a wealth of taxation knowledge: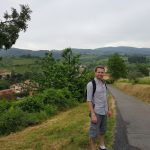 "I joined FSL as a Tax Reporting Analyst in July, a role FSL created to solidify and expand on the tax knowledge within the business.  I previously worked at a Big Four firm on their tax reporting team and am a qualified ATT member.  My role here at FSL is to bring that specialist expertise and sector knowledge to help improve not just the CGiX product but the all-round FSL offer to clients.
Despite being based in Newcastle upon Tyne, far away from the capital, I have felt welcome at FSL from day one.  I look forward to developing within the role and contributing to FSL and our clients in the best way I can."