Ken's Tales of Flora & Fauna (No. 1)
Whilst we are spending more time at home due to the lockdown restrictions, many have turned to their local areas to relax and those lucky enough to have a garden are getting to enjoy them whilst the sun shines.  Here our Managing Director, Ken Gillingham, shares tales from his garden idyll.
June is the month when everything in my garden hits its peak.  The borders look perfect and summer vegetables and soft fruits are flourishing.  It's time for me and Mrs G to sit back and admire the results of our hard work. However, we must keep an eye out for pests and as it has been so dry there is plenty of watering to do each evening.  Thank goodness we don't have a water meter!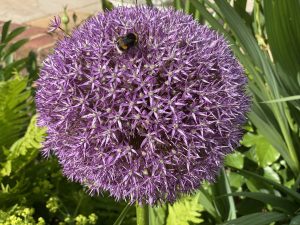 In the cultivated garden the alliums attract a huge number of bees throughout the daylight hours which crawl deep inside their flowery ball, emerging covered in pollen.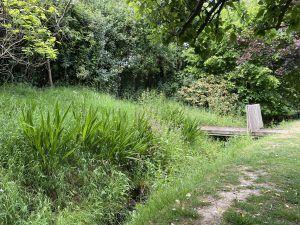 We have left a large area at the end of our garden untouched to provide a natural area for insects and animals to thrive in. Hummingbird hawk moths and painted lady butterflies are visiting the wild flowers that have self-seeded there and cabbage whites are laying their eggs on the nettles.
Down in the hedgerow base in the wild area, hoglets (baby hedgehogs) will be born this month and next.  In the meadow behind our garden badgers are out and about more frequently, making day nests in the warm weather so they can sleep above the ground.
At dusk, as we sit sipping a glass of chilled wine, our smallest and most common bat, the pipistrelle appear.  Flitting around the garden catching midges and moths using their echo location.  Despite their size, I've read, that they can easily eat 3,000 insects each evening.